Start of main Content
What our customers say...
Check out some of the feedback we have received on our service delivery and facilities across all our centres.  
View our testimonials below
We recently caught up with a true superstar from Poraferry, Ciara Mageean, who has been telling us about her preparations and training plans now she has qualified for what will be her second Olympic Games next year.
Ciara, who is from Portaferry but now lives in Manchester, has been talking about how the gym facilities, team and our members in Portaferry Sports Centre have helped her continue her training every time she is back on home soil without interruption.
Ciara commented, "Before the facility was here, it was difficult to replicate my training when I returned home to Portaferry. Having lived previously in Dublin and now Manchester, I have fully equipped gyms available in order to train for my major championships, but unfortunately when I returned home to visit my family, my training was interrupted as we lacked such facilities on the peninsula.
Now, I can train as well as I can anywhere else in the world. It is fantastic to be able to walk 5 minutes from my parent's door and be at the gym.  When I return home to Portaferry, the level of training I have when based with my team in Manchester can continue without any interruptions, as I do not have to change my programme due to the vast variety of equipment available. The staff are always helpful and friendly, and I enjoy the atmosphere among the members."
 Ciara has said that, being a runner, her training is based a lot around cardio training, and there's times she maybe doesn't make the most of the numerous classes the centre has to offer.  She did however add, "I do enjoy popping in and trying a few out when I am on my break for the season.  I've been put through my paces in the Group Cycle and Body Pump classes and have to take my hat off, they are tough!"  
Having joined Portaferry Sports Centre from the day the facility first opened, Ciara has stuck with her membership so she can continue to avail of all the facilities every time she returns home to see her family - and it doesn't stop there.  Ciara told us, "Both my parents are also members of the gym and I have seen them challenge themselves to get physically fitter and stronger. This is quite probably my favourite thing about the gym - that it has given people an opportunity to challenge themselves in new ways.
I am a qualified physiotherapist as well as an international athlete and I could spend all day reaming off the health benefits of being active and exercising. All you have to do is google it!  Exercise is the drug that helps all ales - so get up, get out and get active! Joining a facility like Portaferry Sports Centre gives you the chance to try new things and find something that works for you."
She added that she just loves "seeing the enjoyment on the faces of the other members" and that the centre is "not only a place to improve your physical fitness, but when you meet other members of the community and share a smile or a bit of craic it helps your mental health as well."
Ciara has said that she will most definitely be continuing to use the wonderful facilities at Portaferry Sports Centre going forward.  She concluded by saying, "I qualified for the Olympic Games next year, so my plans are to prepare for this!  Who would have thought a wee girl from Portaferry would be heading to her second Olympic Games!"
We wish Ciara all the very best for the Olympics in Tokyo next year.  What an experience It will be!  We will be following you every single step of the way. 
Good luck!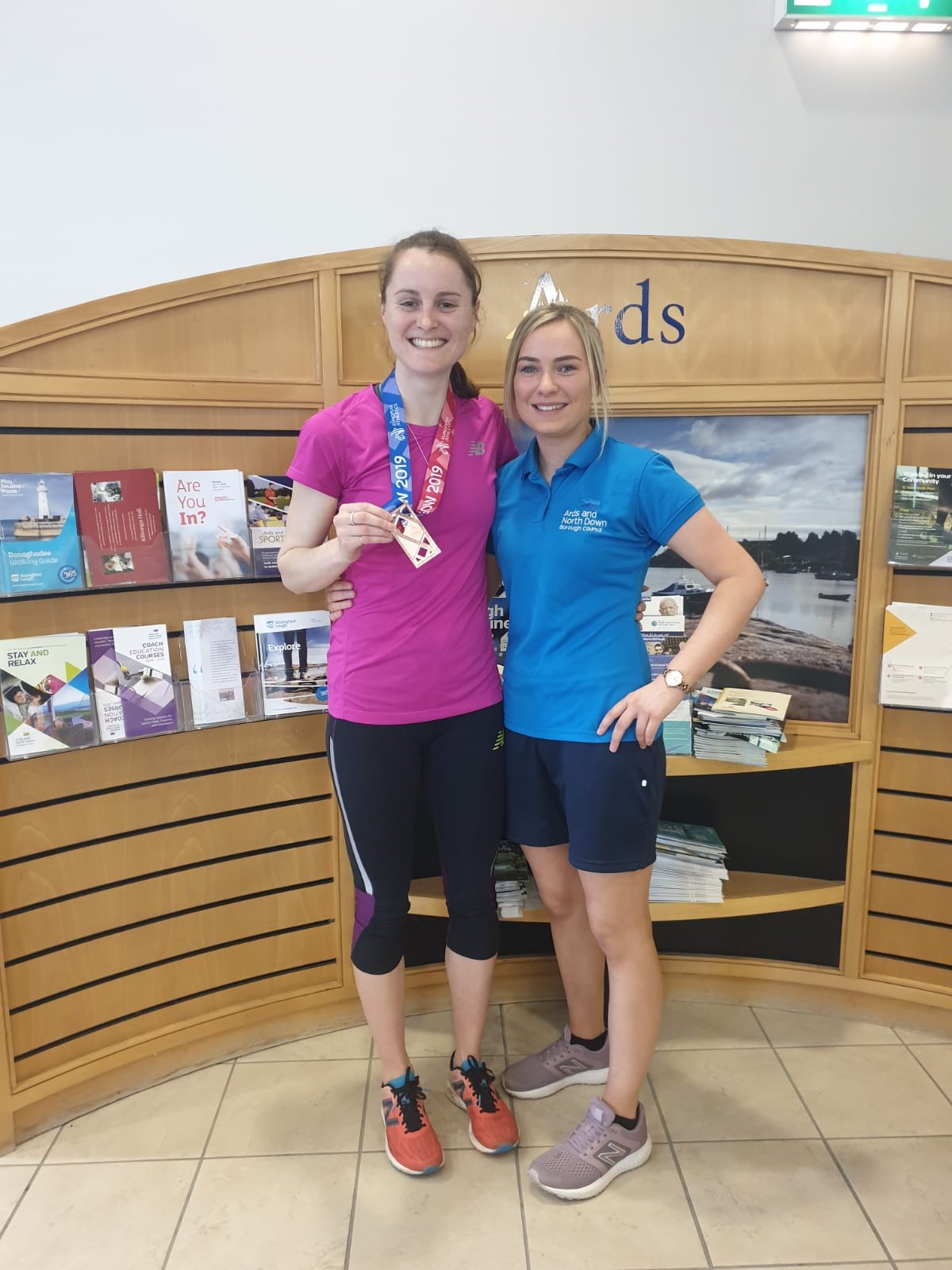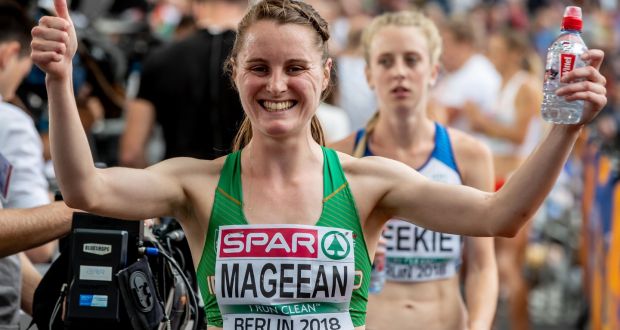 The Allen family have been members with us for around 15 years.  Husband and wife Charlie and Lindsey, along with their children Shauna and Charlie Jnr are most definitely regulars within the complex.  Initially joining at our site at William Street, they are now happily enjoying the facilities and complex at Ards Blair Mayne.
The family told us that they "initially joined for swimming, which has progressed into full membership" with all of them now "using the gym and classes to help keep fit and healthy."
Throughout their membership, the whole family commented that "joining the gym has changed our lives so much.  We have met great friends which led us to joining a local running club and competing in 5 marathons between us."  Shauna loves the Yoga and Strike classes and stated it has "hugely helped her confidence and fitness."
Most impressively, Charlie and Lindsey's son Charlie Jnr, who is a wheelchair user, uses our Gym and Spa on a regular basis.  His father has praised our team for him becoming an absolute powerhouse within the gym.  He told us, "the staff have been brilliant accommodating him and always find ways to help him use all the machines and include him in everything."
Charlie also told us how they believe joining the gym has helped changed their lives and had some motivating words to anyone wishing to improve their fitness and wellbeing.  He said, "You should join the gym!  It's not only good for your health, but you will make lifelong friends, boost your confidence and it can help keep your children on the straight and narrow."
The family plan to "keep training with us to stay fit and healthy" and also informed us that "Charlie Jnr plans to keep training to achieve his goal of competing in the Paralympics wheelchair racing", which they believe with the help of our team within the complex is "very much achievable".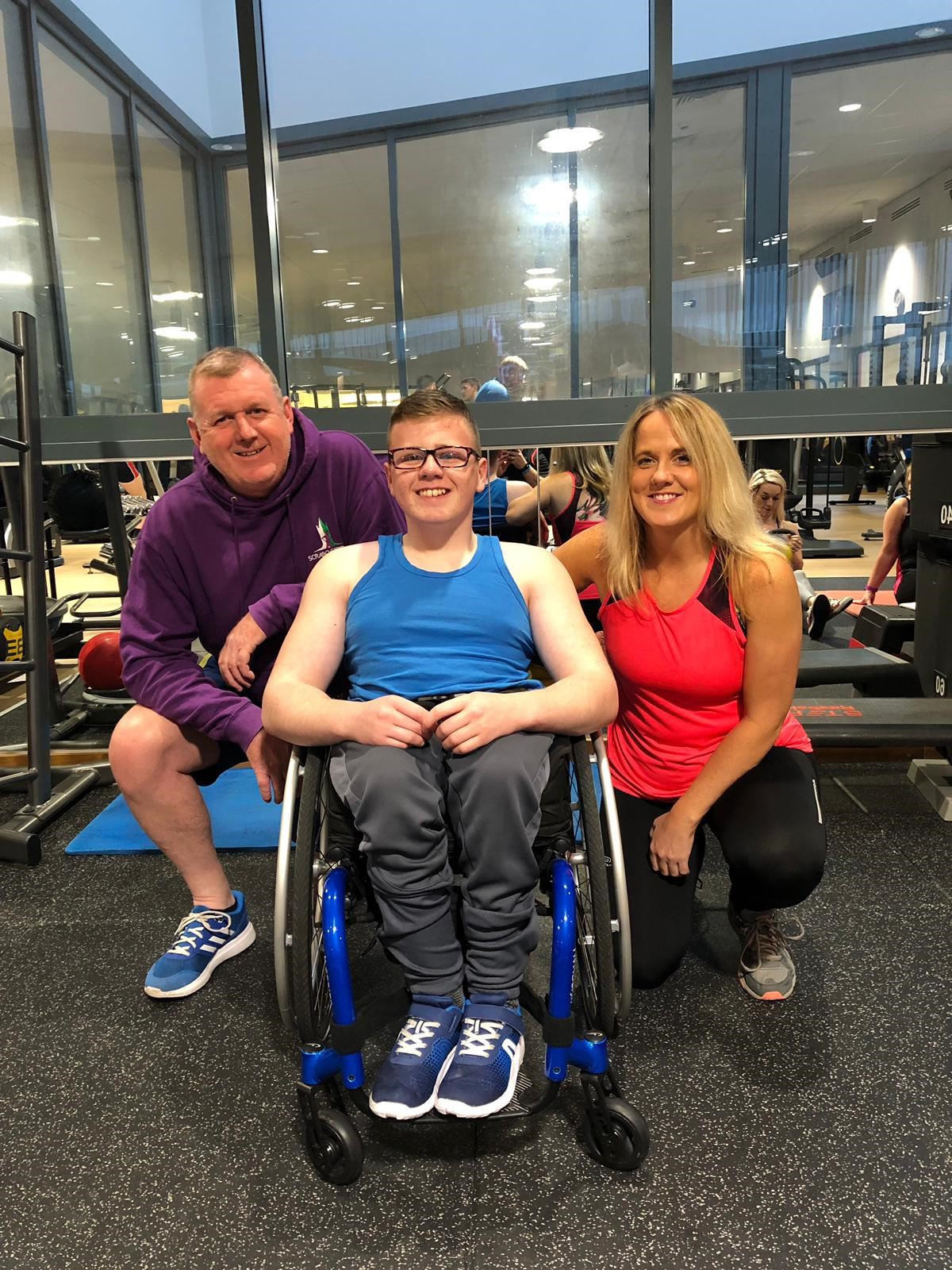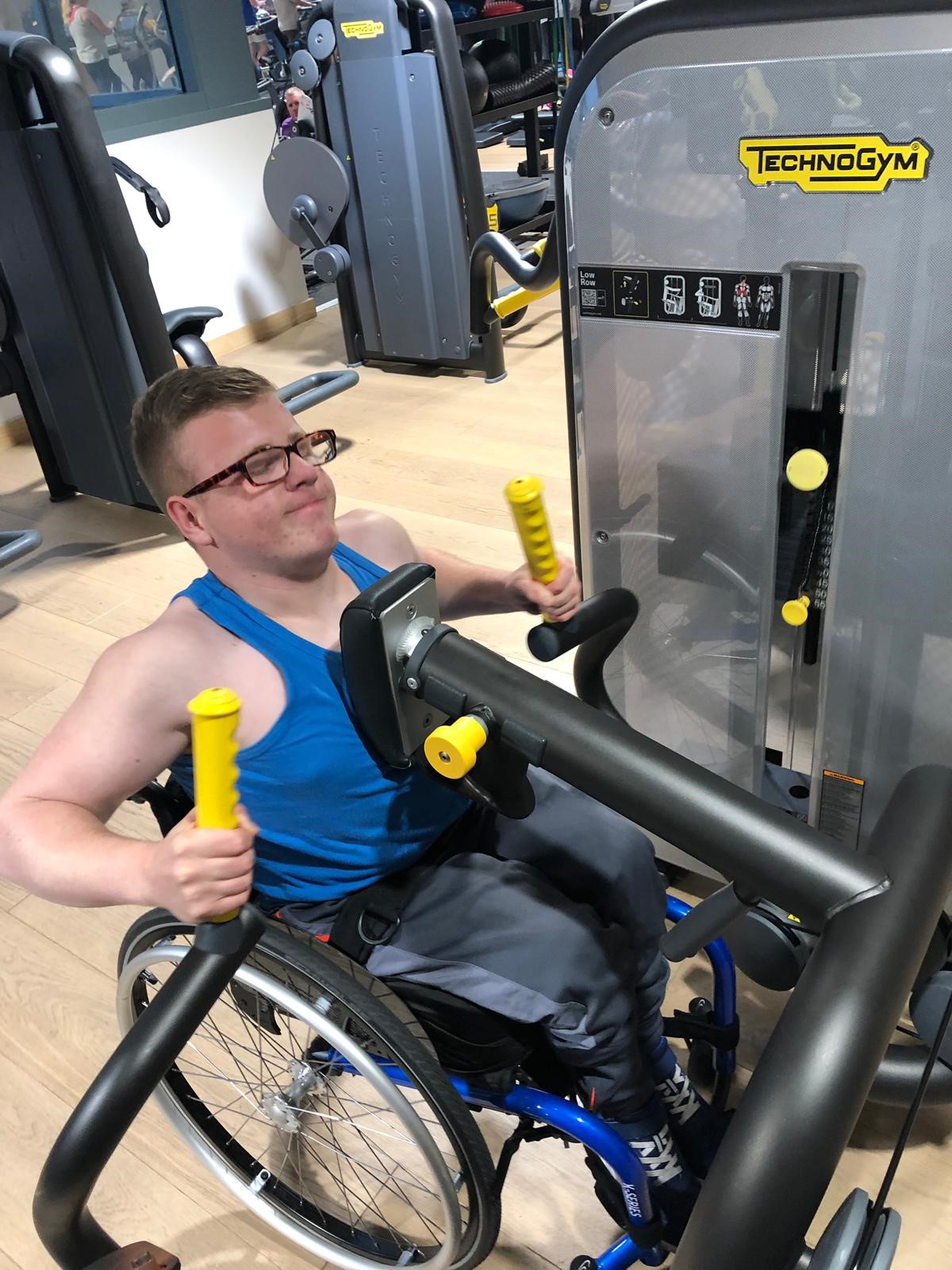 Given my age I would be classed as being in the "vulnerable" group, and it was for this reason I decided to put on hold my membership at Ards Blair Mayne.
I received an email from the centre inviting me along to walk through the procedures that they had put in place to keep members safe when using the facilities, and decided to give it a go.  I was more than impressed with the safeguarding measures the centre has in place and believe they have gone above and beyond to ensure the safety of everyone.  From the entrance foyer to the changing rooms, everything was exceptional. 
All activities are also now pre-booked and on arrival names are checked off - meaning staff are always aware of who is in the centre at any given time.  Sanitising stations are also in place throughout the centre with clear signage located everywhere to encourage their use.  
In the swimming changing area, the staff are also on hand to tell you which cubicle to use and this ensures the aisle is sanitised after every session and will not be used again for a period of 2 hours. 
I would encourage any frozen member to arrange a visit and see for themselves the procedures that have been put in place to ensure we have a safe environment in which to enjoy the facilities. 
I was wary and had some reservations about returning to the gym when it reopened after lockdown.  It was difficult to understand all the measures I was told were put in place without seeing them first hand.
When I got the email to say I could go and try a free session with no obligation to unfreeze, I jumped at the chance and I am delighted I did!
On my free session I was delighted at the lengths that the centre had gone to to ensure customer safety.  I was more than impressed with how helpful the staff were, the new layout with reduced equipment, social distancing with equipment and the safety procedures in place. I felt totally safe and at ease. There's plenty of sanitizer, signage around equipment regarding cleaning and more than enough spray to clean the machines down before and after use.
Everyone can easily adhere to social distancing with the layout. I have really missed the gym so it was amazing to be back and feel safe whilst doing so. Well done for adapting so quickly to the "new normal". I'm completely reassured by all the measures you have taken. 
Further to this, the centre has been fantastic in engaging members and help with both their social and mental wellbeing.  They are currently running a marathon run and row challenge which has been great to maintain focus, and some weekly events at weekends have helped encourage members on their sessions.